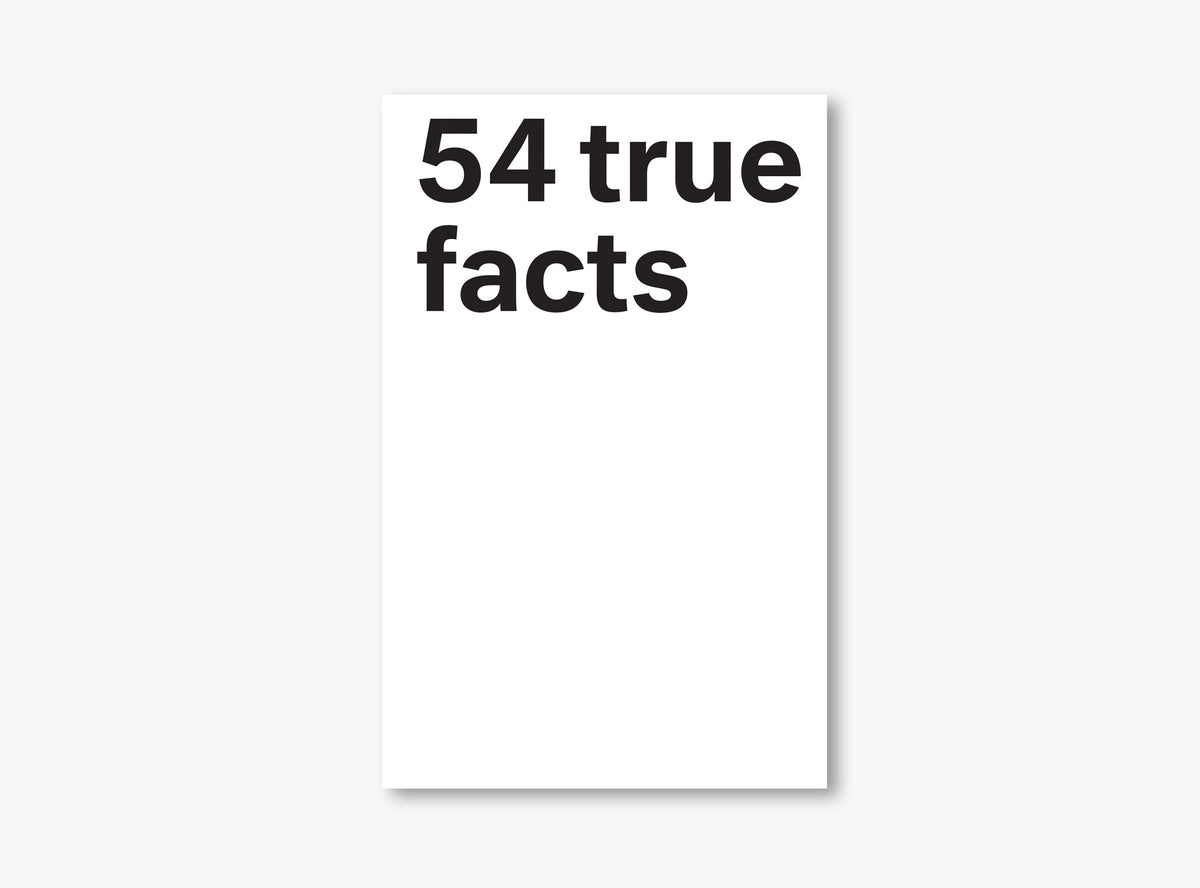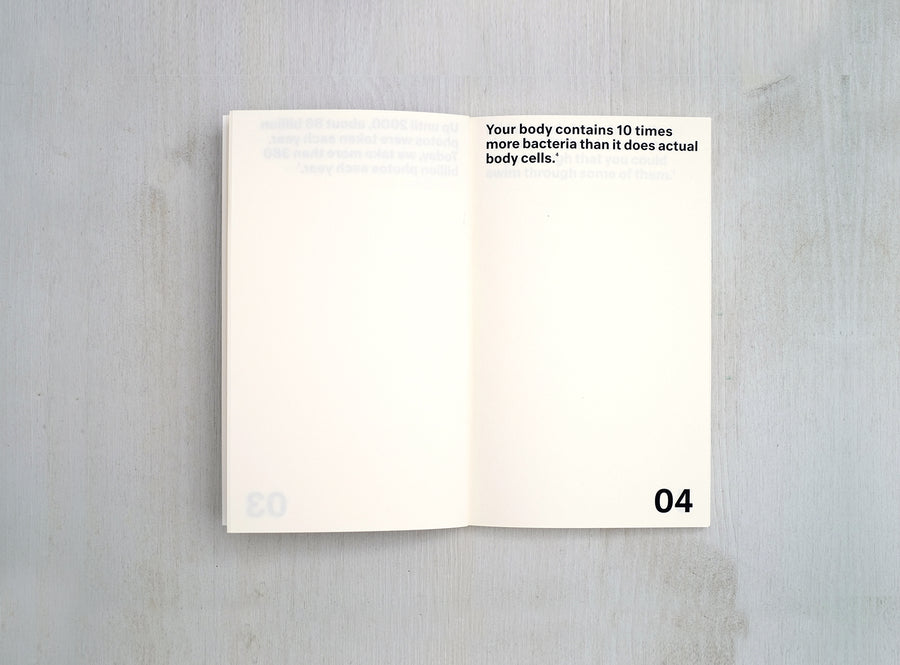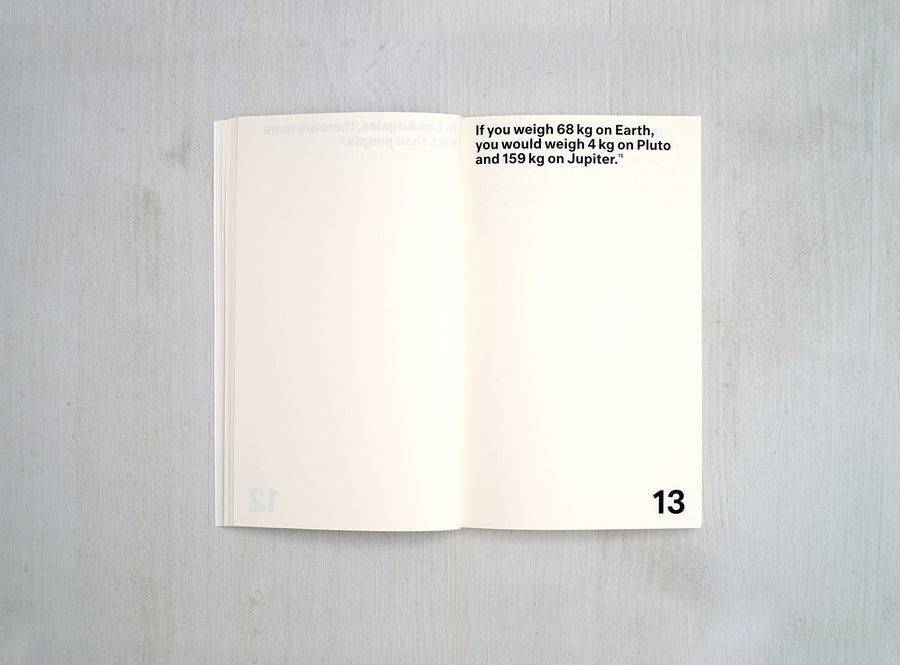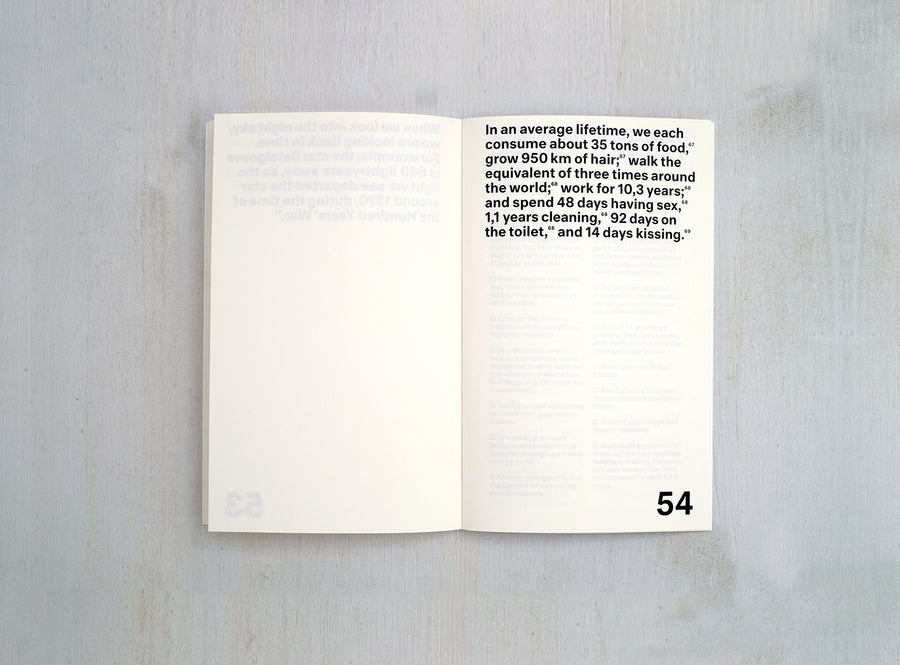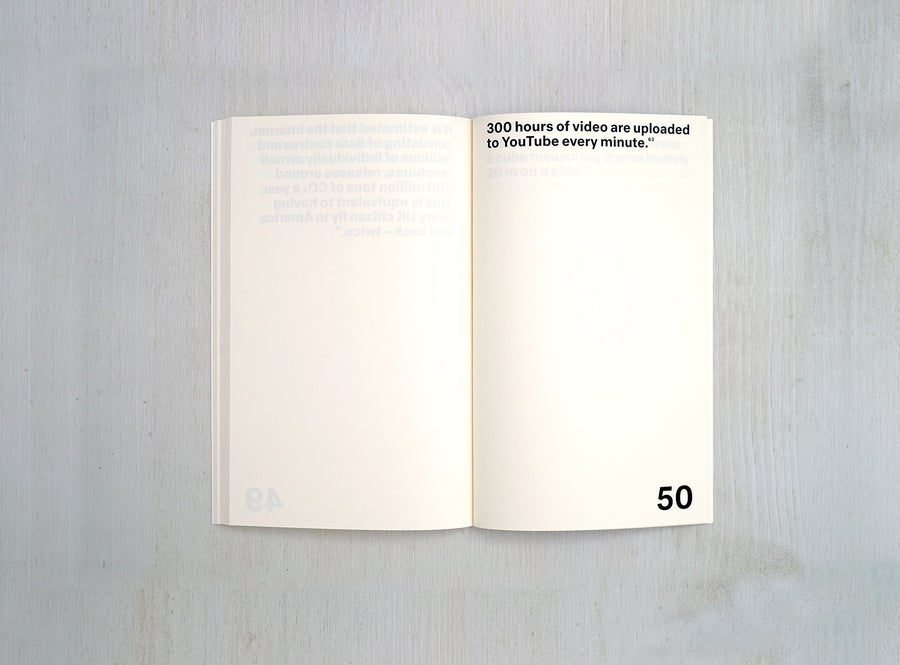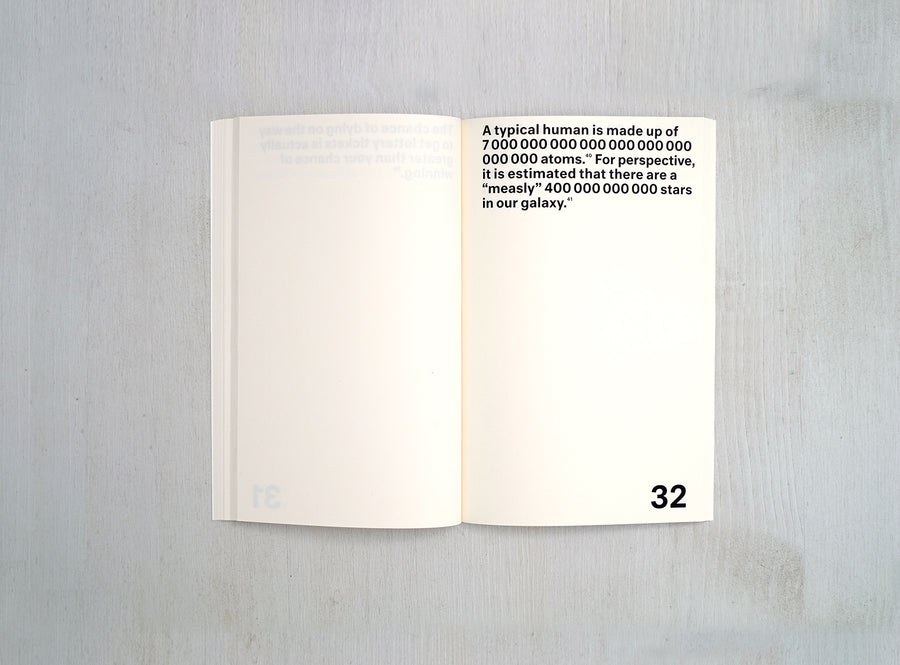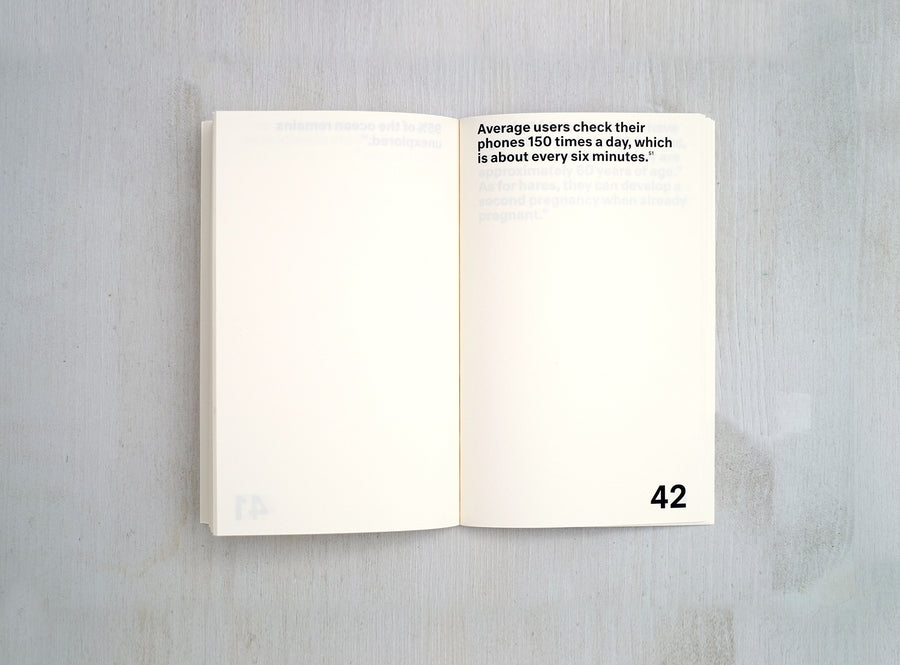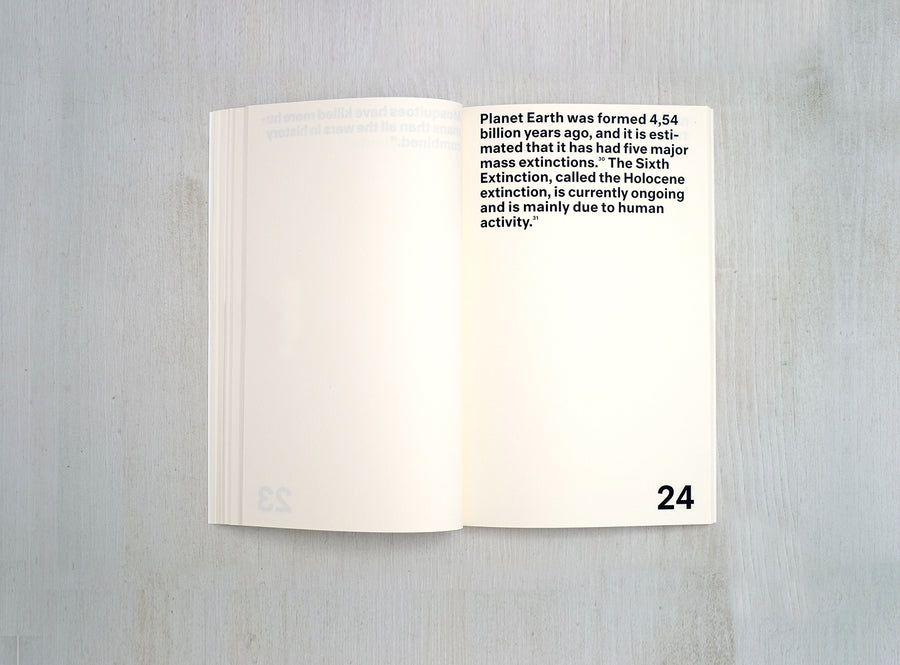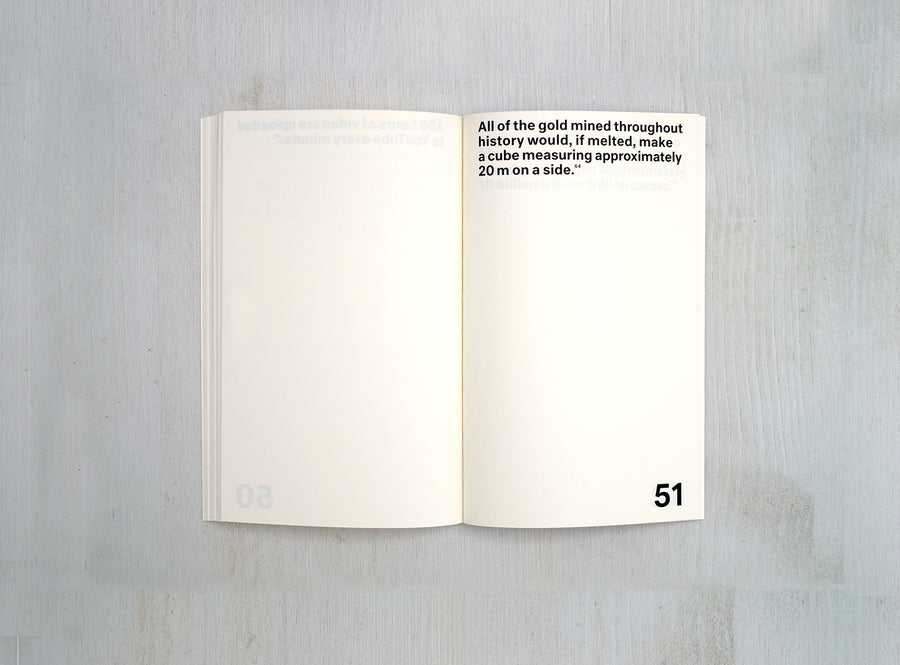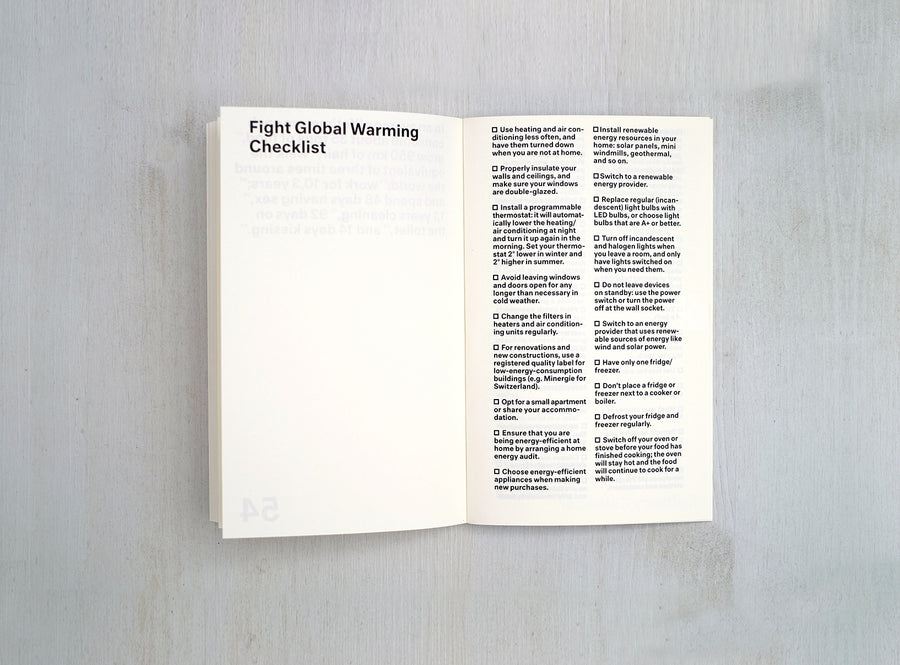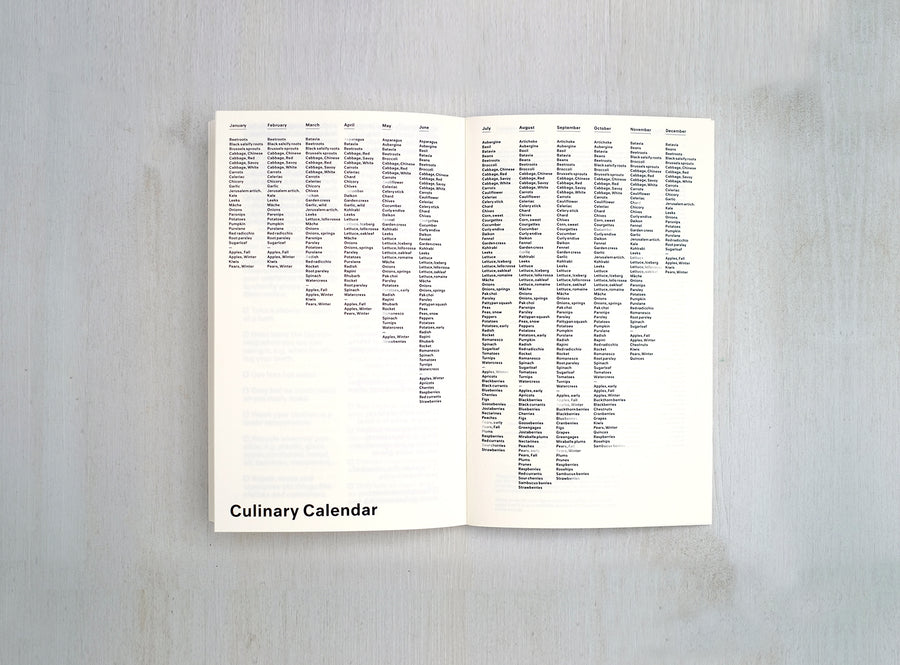 54 True Facts
This book reveals awe-inspiring facts that will help you keep your life in perspective. Fascinating, disturbing, alarming, or slightly provocative, these true facts will make you dream, think, or spark animated conversations.They might even make you re-evaluate your entire existence, and inspire you to become a better person!
In addition, the intent behind this book is to raise awareness about climate change, and to hopefully change some of our habits that are detrimental to our planet.
This project was initially created for Agenda 2016, it includes the same 54 facts.
Second limited edition (100)
English
12x19cm
120 pages
black laser print on FSC certified paper
matt cover