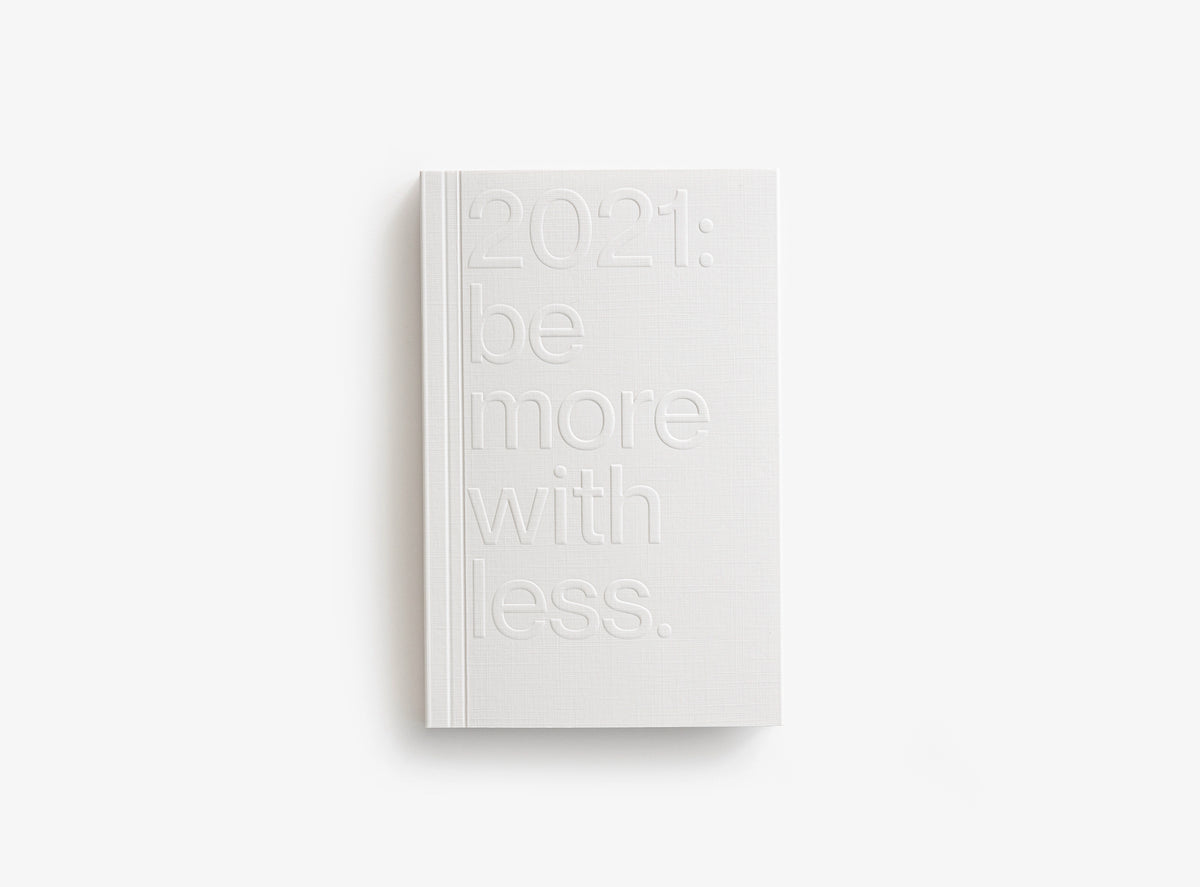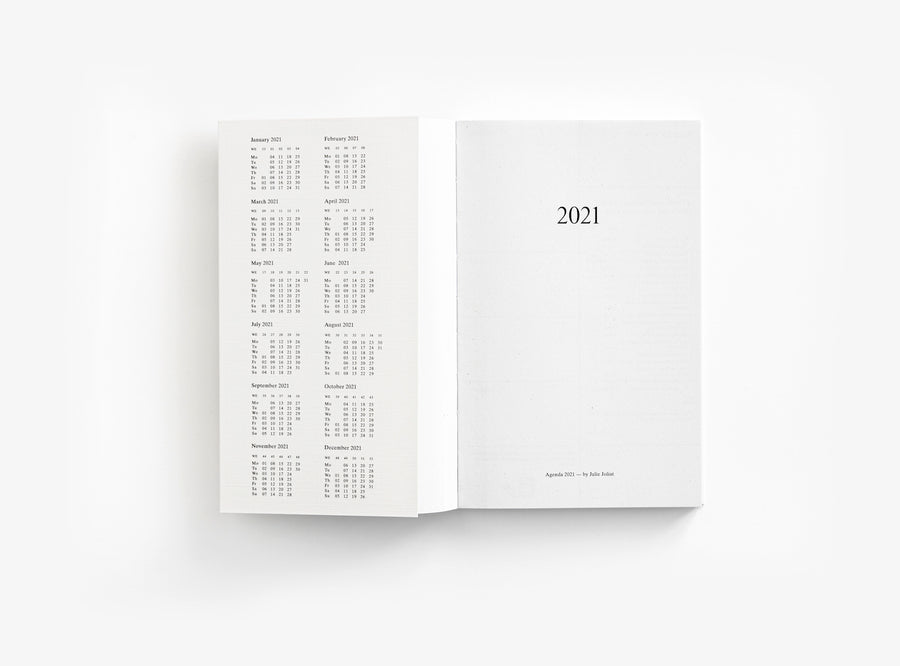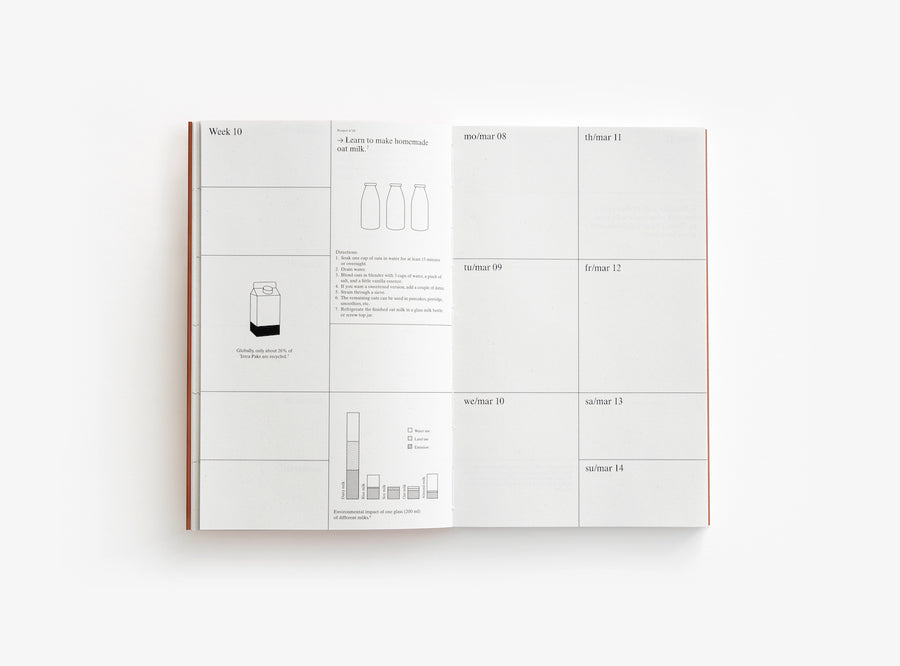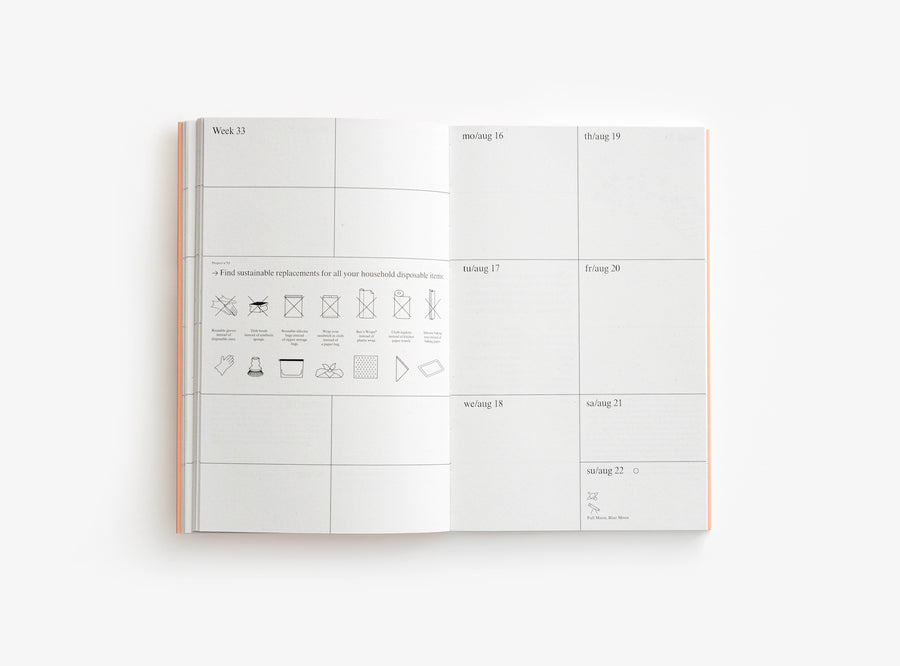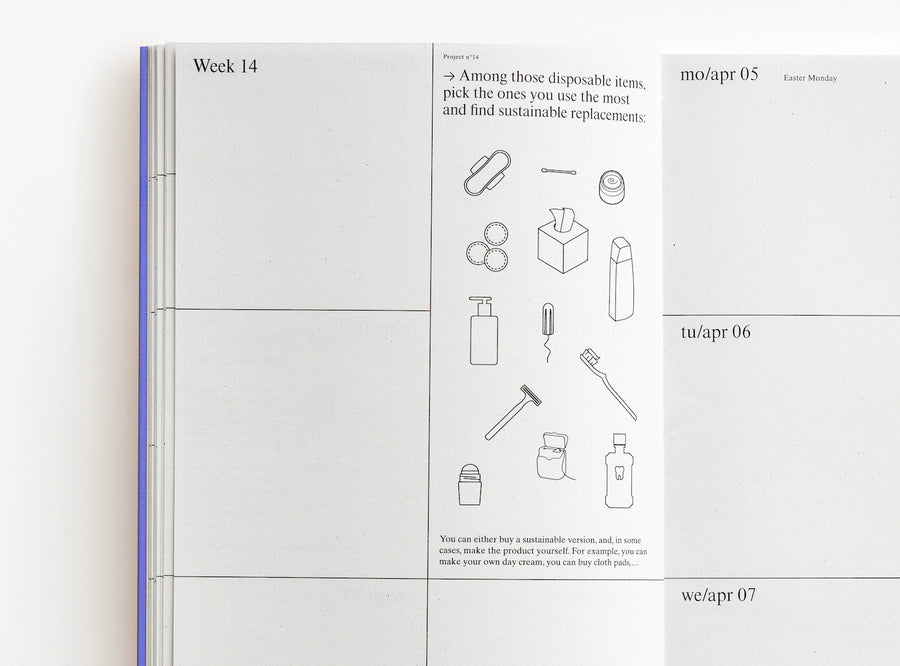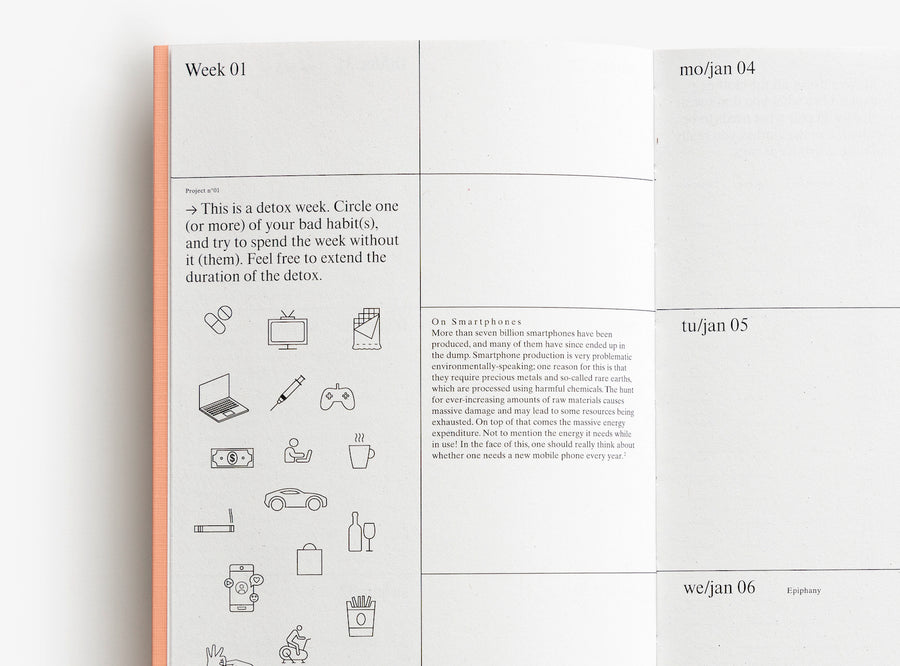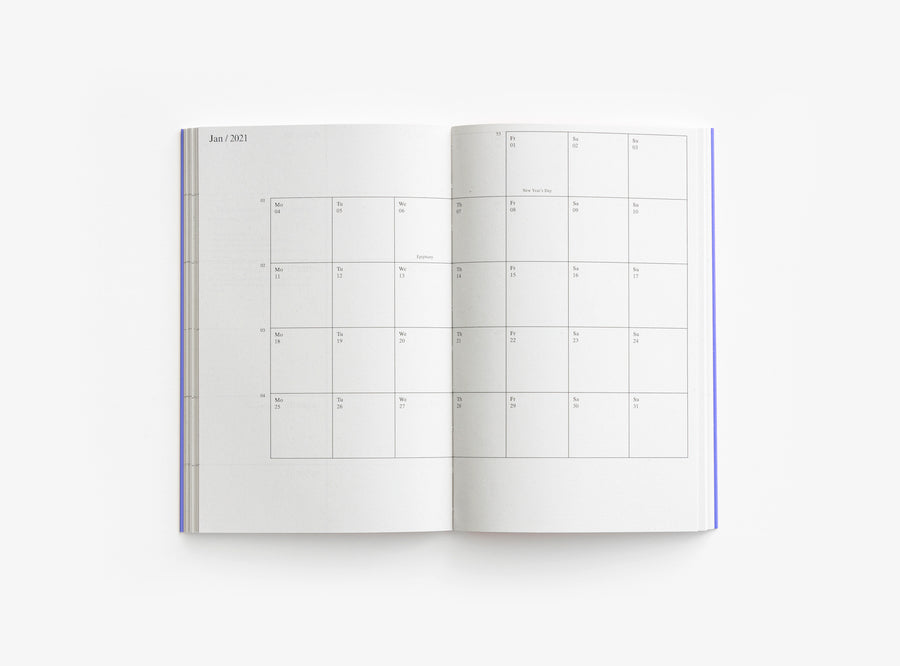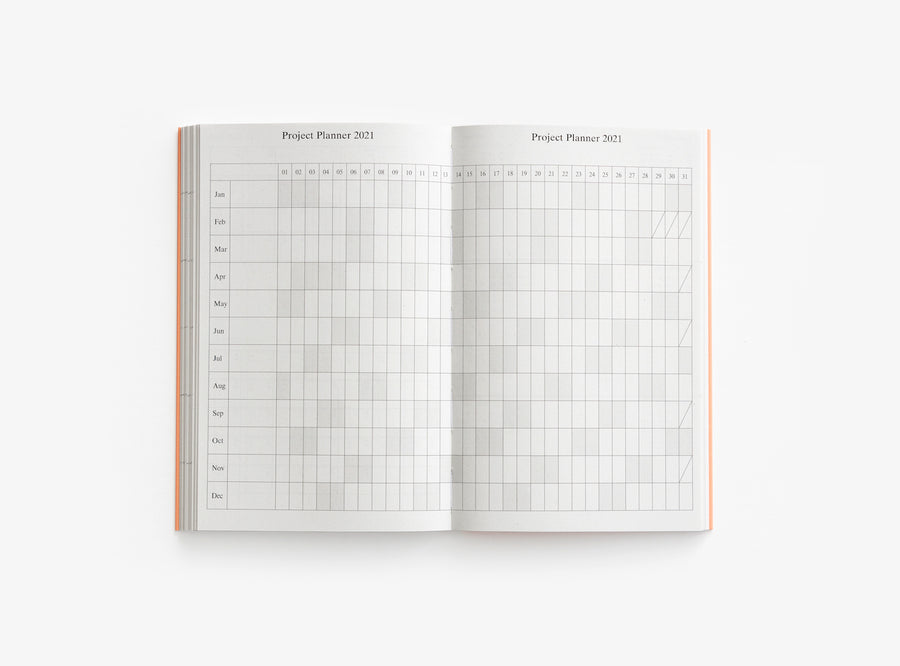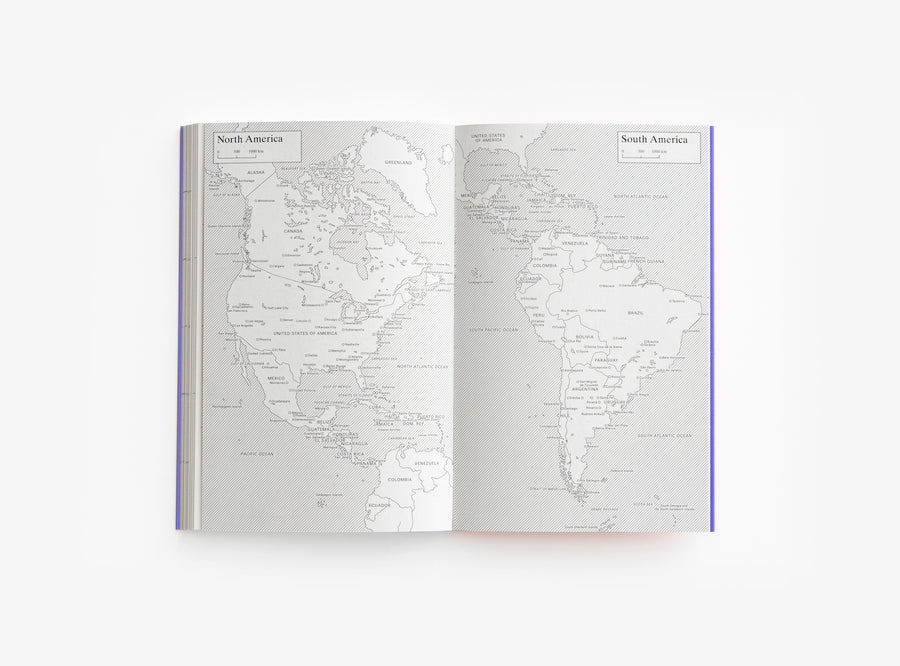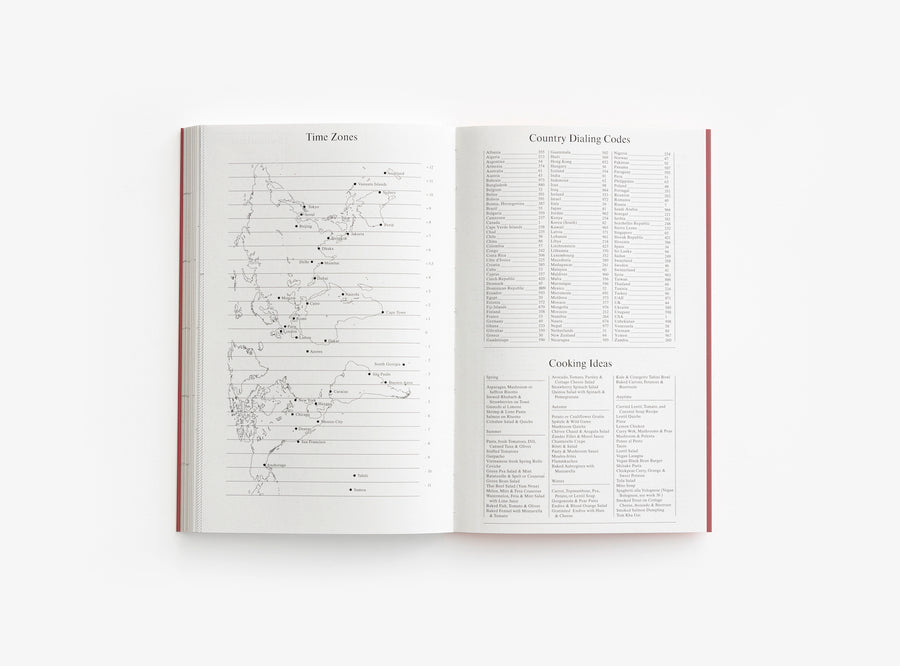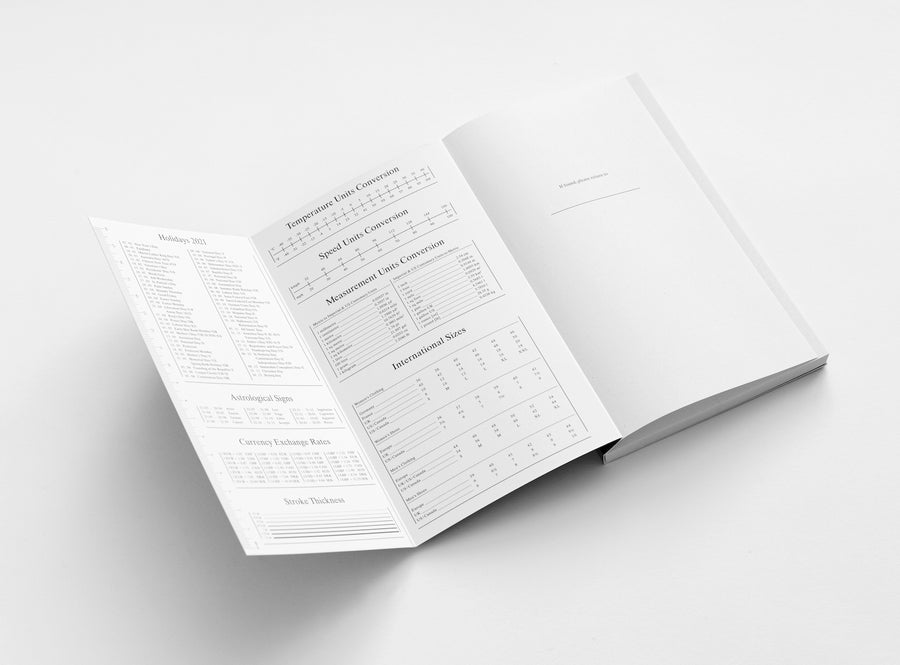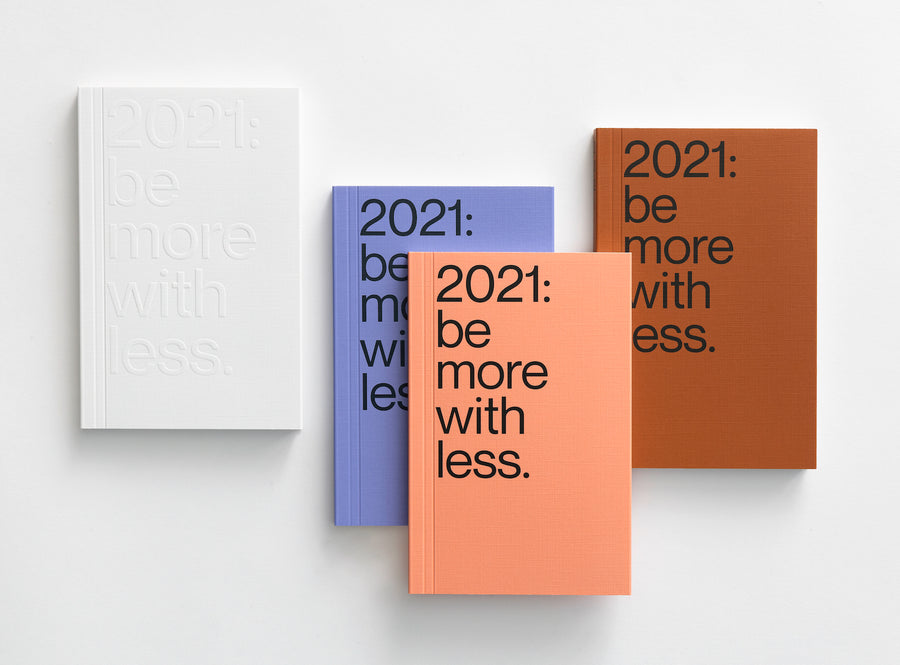 2021 Planner
be more with less
Now more than ever, we need to change our lifestyle, slow down, and consume more responsibly. With this in mind, 2021's agenda follows the footsteps of its predecessor, but takes its concept even further.

Each week of this weekly planner focuses on a theme and invites you to complete a project in order to learn to live in a more sustainable way. These fun exercises are depicted in a playful way through a miscellanea of beautifully illustrated facts, recipes, quotes, games, charts, and informative texts. At the end of the agenda, you'll find a brief questionnaire to track your progress and report your feedback. The aim behind the challenges is to help you develop your creative skills, reduce your level of consumption, and guide you toward a more sustainable way of living.

This year's edition includes 24 additional pages, that provide more space for your notes, a bigger monthly planner, and a new project planner. As always, it includes lots of useful information about holidays, world maps, conversion tables, a culinary calendar, hints about celestial events, and observation charts.
Text in English
12 x 19 cm, 176 pages
Perfect bound with soft cover and flaps
Cover with structured paper
Lays flat when open
Available in 4 different colours:

 Lavender, Chocolate, Salmon, White (with embossed title)

FSC-certified paper (inside paper recycled with 100% old papers, without chlorine bleach and optical brightener, awarded the Blue Angel, the German Ecolabel)
Plastic-free packaging
Ecological ink (free of mineral oils)