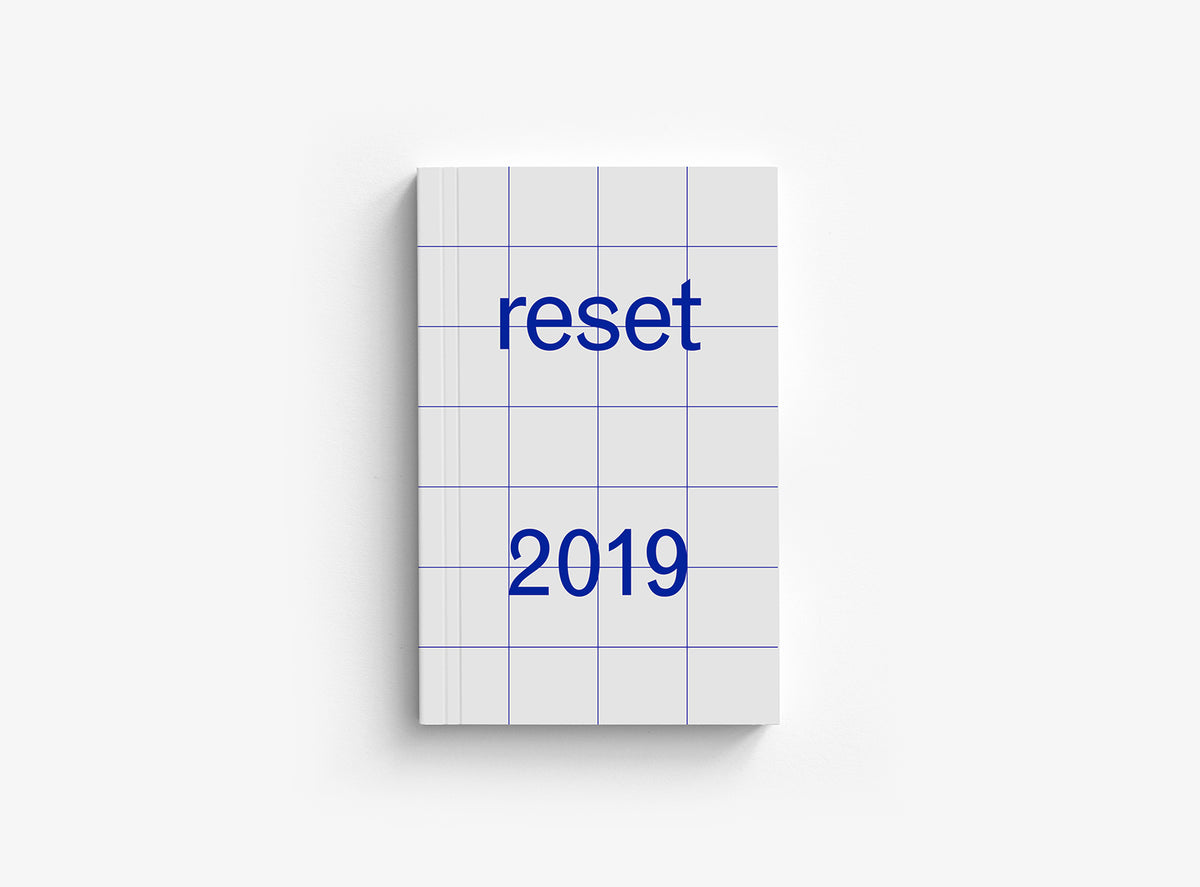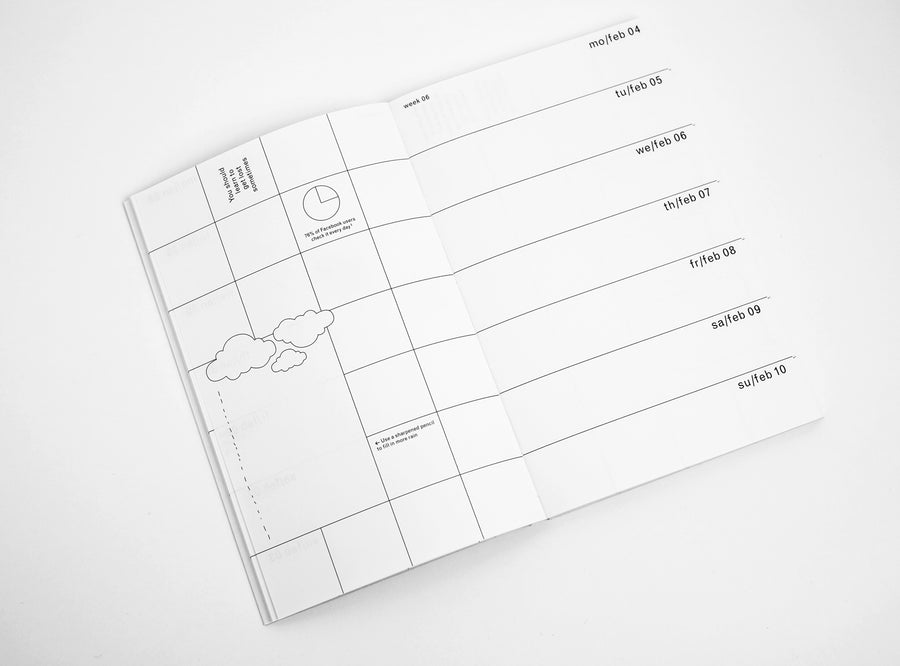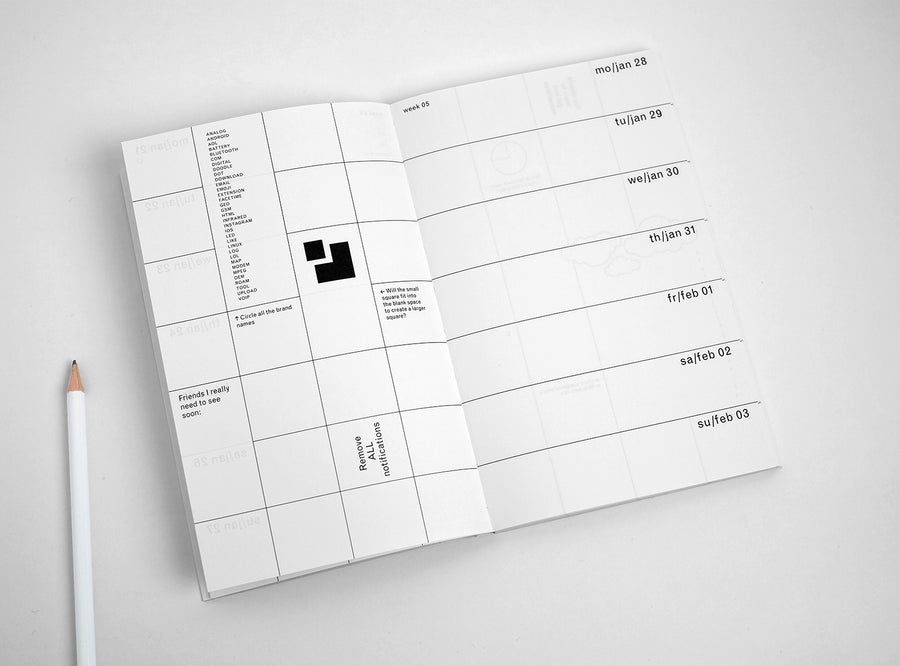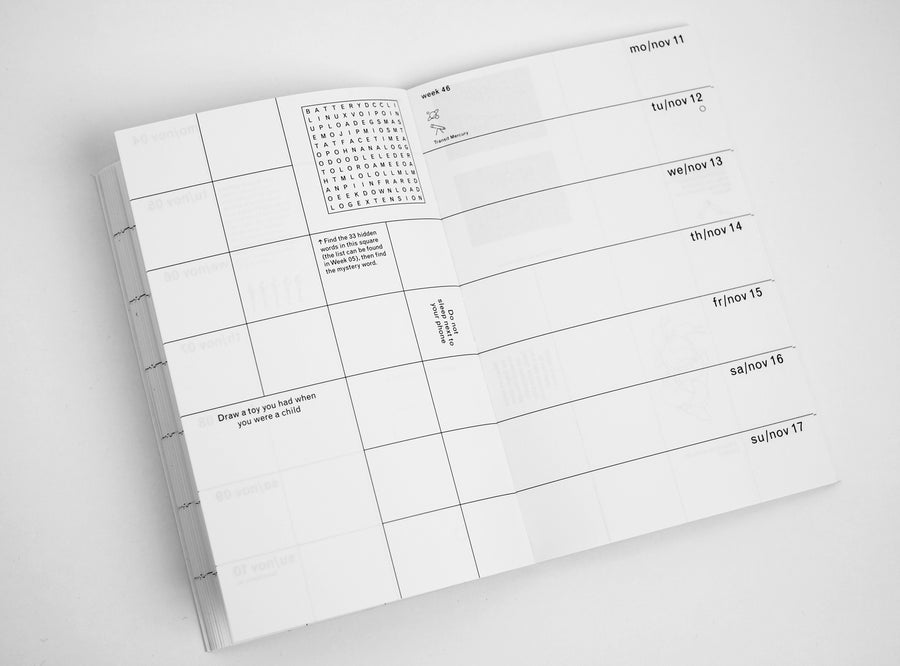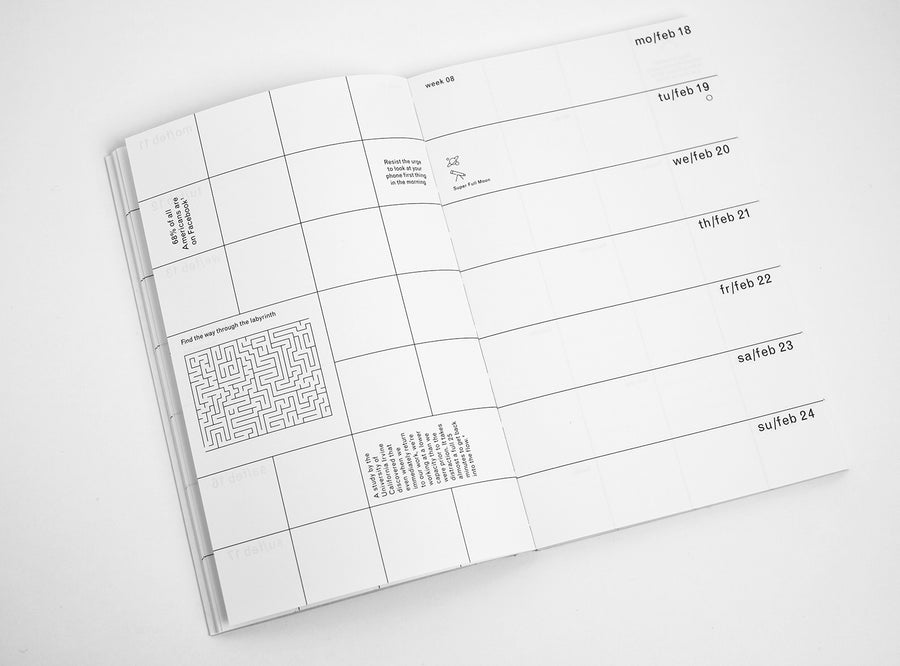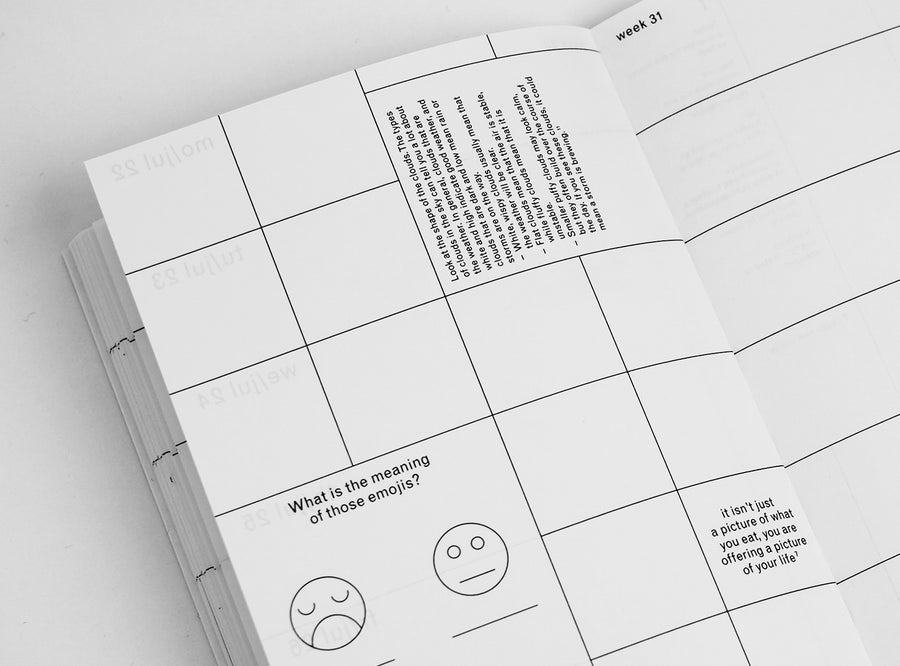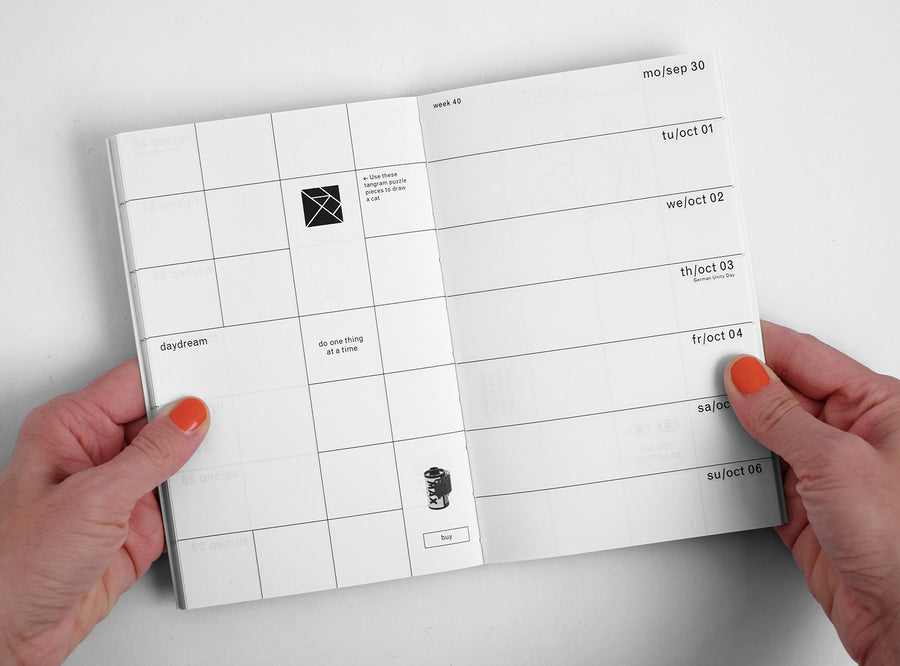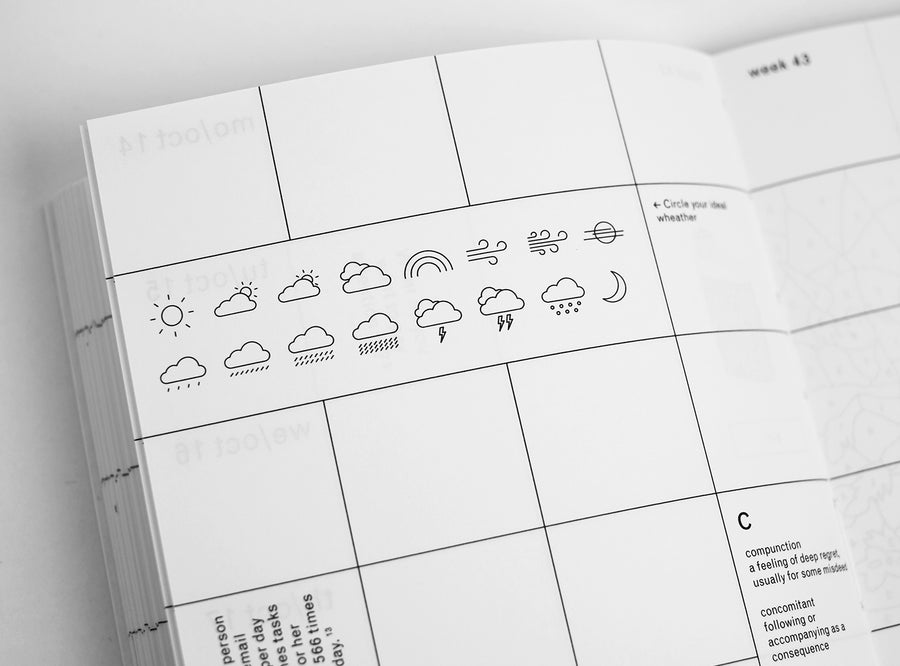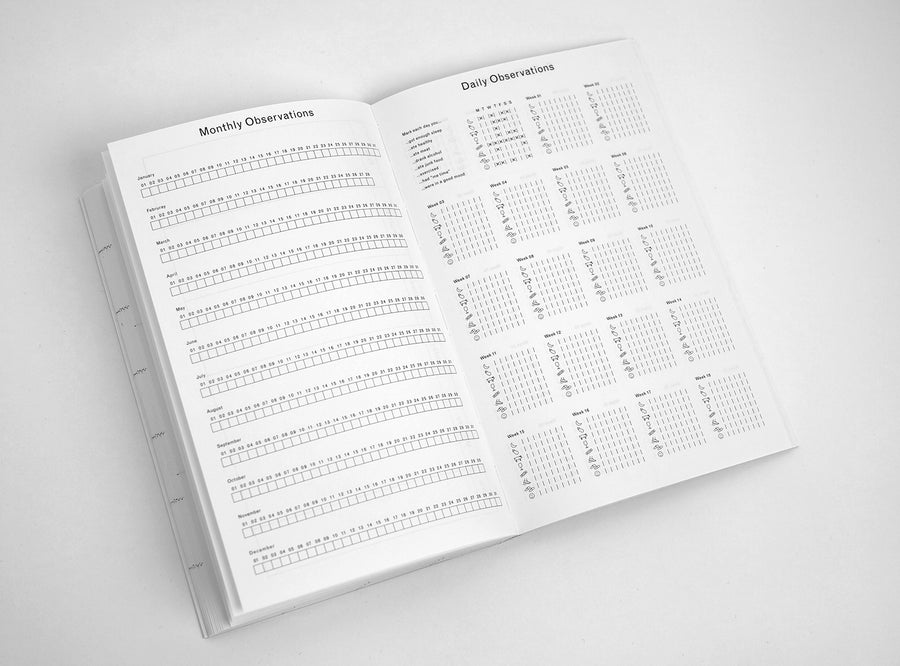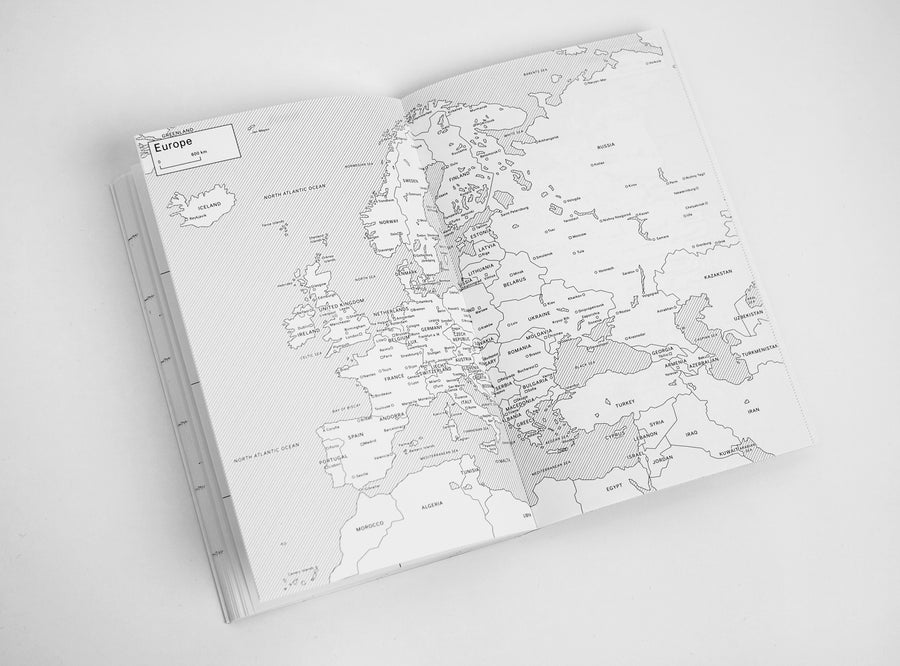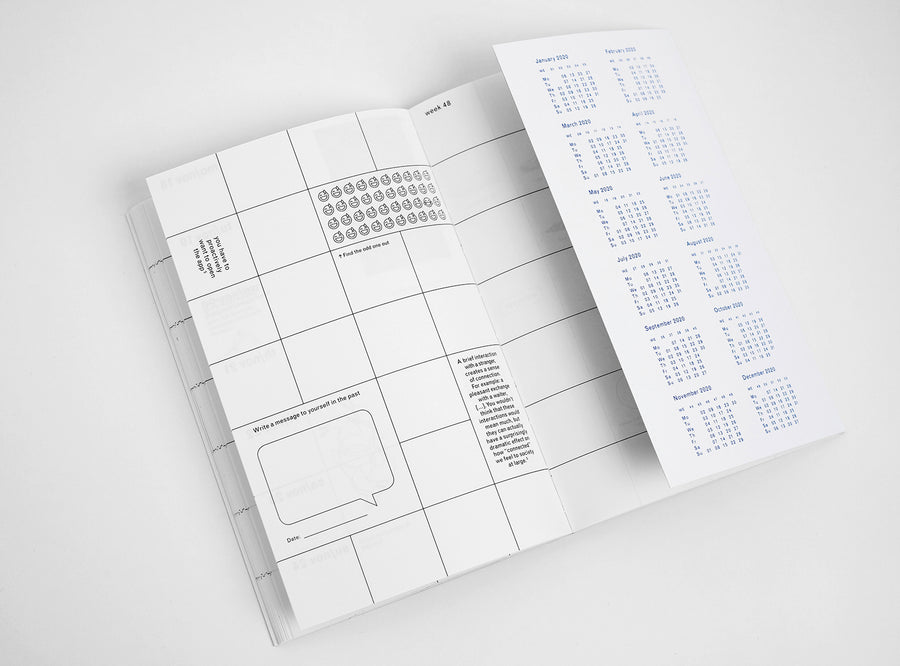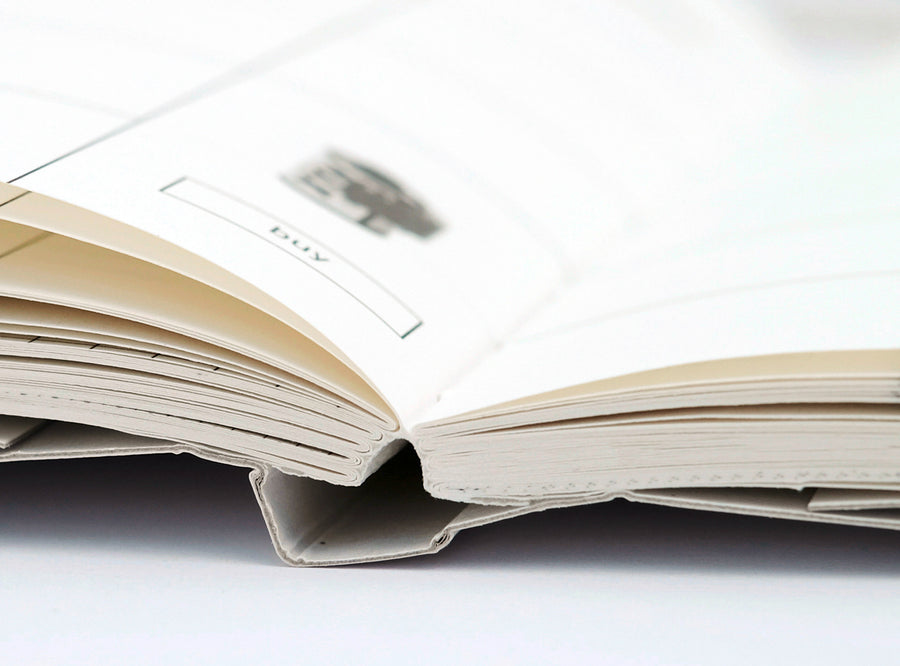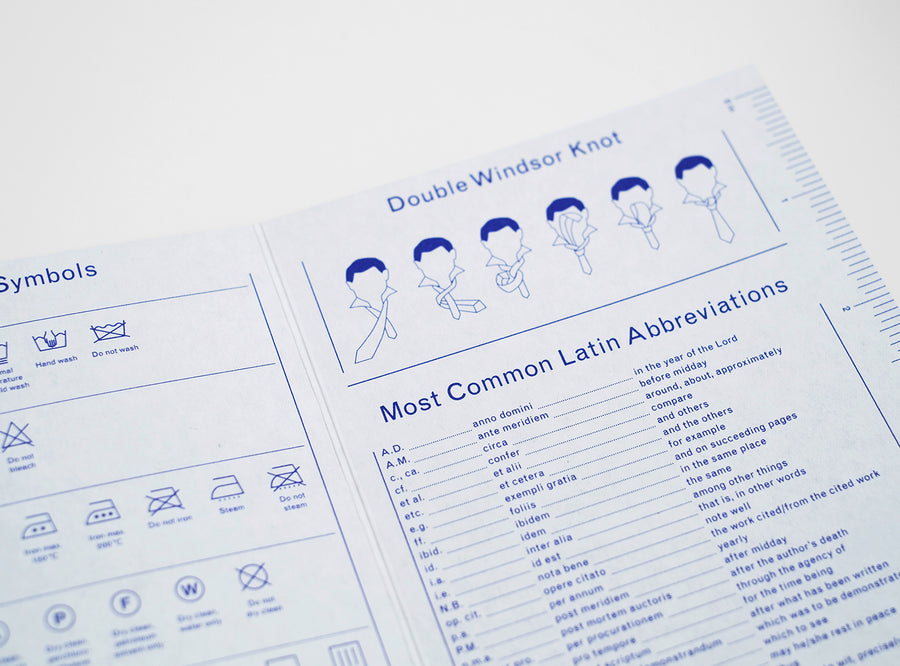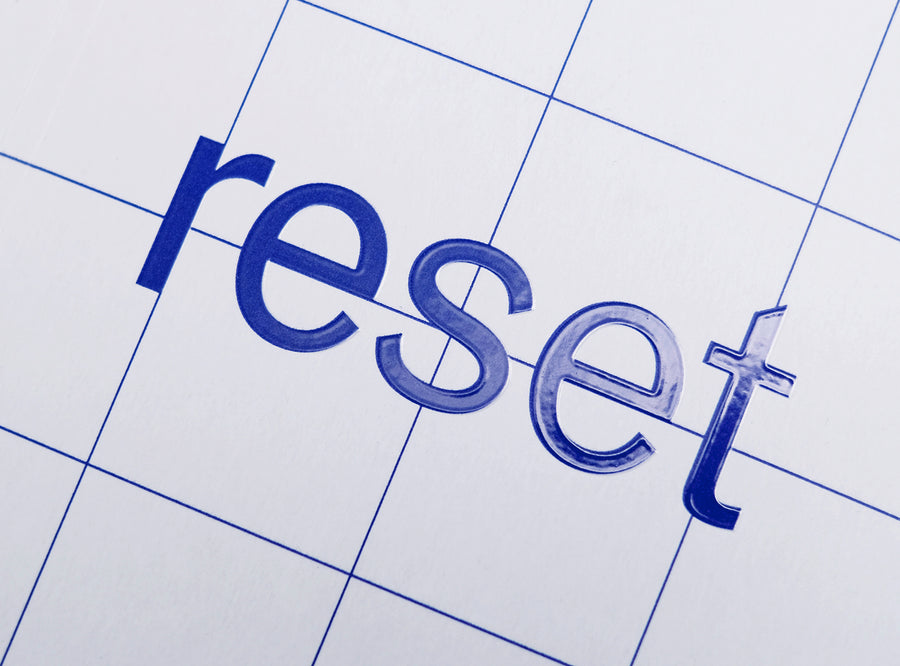 2019 Planner
Reset with this 2019 calendar!

Our lives are becoming more and more digitalized, and the way we live and think has changed consequently. We keep our brains in a constant state of overload and we're constantly distracted. We no longer need to think or recall simple things because we know we can google them. We lose touch with ourselves and our creativity because we don't allow room for serendipity. Our phones are no longer useful tools, they've become taskmasters to which we're addicted.

This calendar will help you (re)learn how to be analog. Each week reveals a miscellanea of little surprises, such as facts, tips, jokes, games, questions, or exercises that will make you realize how the Internet has impacted your life. You will still be able to crush candies, but you'll do it on paper with a pencil. Content is displayed on ruled paper, recalling exercise schoolbooks, or – ironically – the Instagram grid. Hopefully, it will trigger the same little dopamine spritzes that led to your smartphone addiction.

With a design that brings up a bit of 80s nostalgia, this planner will also please those who don't suffer from smartphone addiction, as it inspires calm, meditative thought and sharper focus.

As always, the organizer includes additional pages for your personal notes, as well as lots of useful information about holidays, world maps, conversion tables, monthly planners, a culinary calendar, celestial events, and new observation charts to help keep you healthy.

Pretend it's 1997 and get this analog agenda!

Now a few copies are back on stock from a shop that went bankrupt, they are on sale !