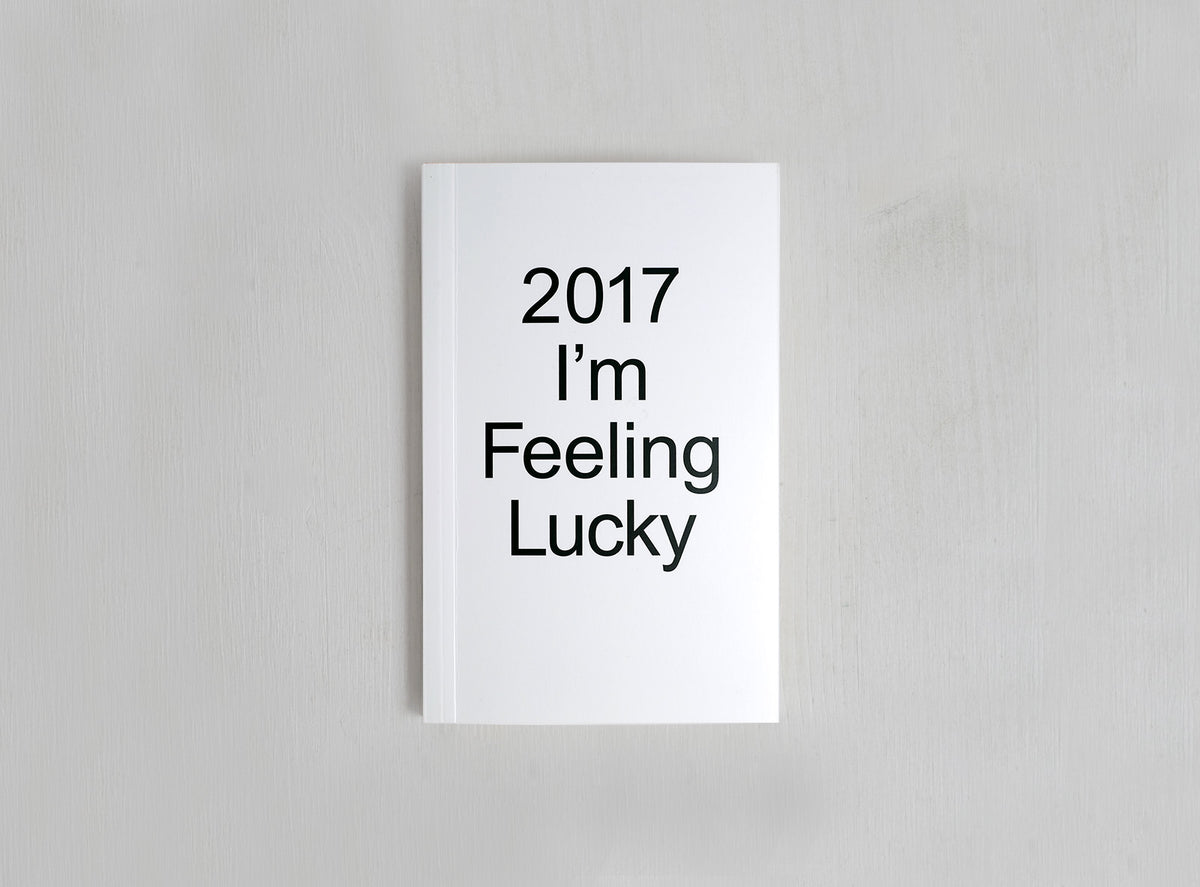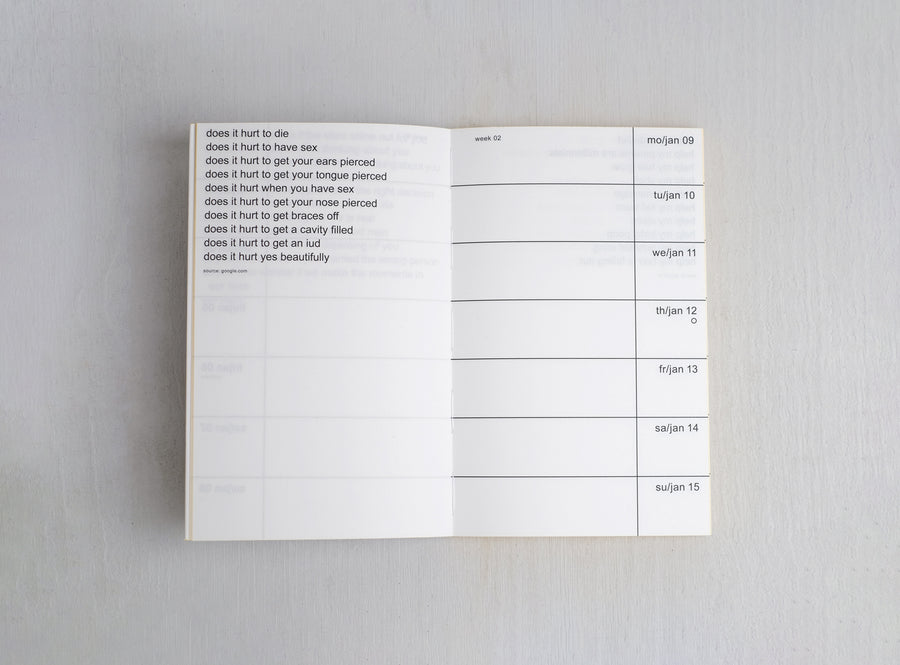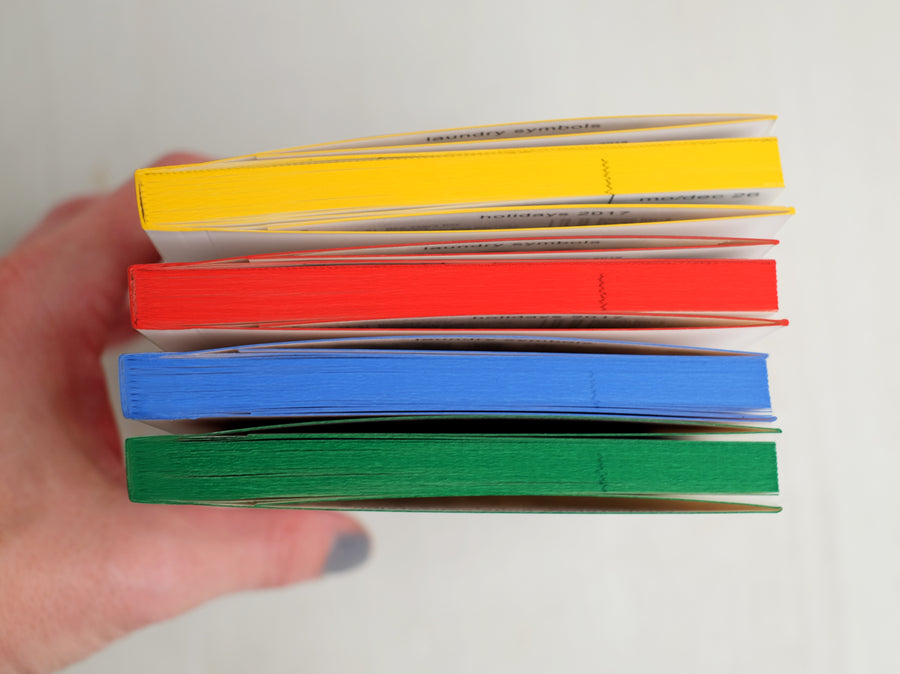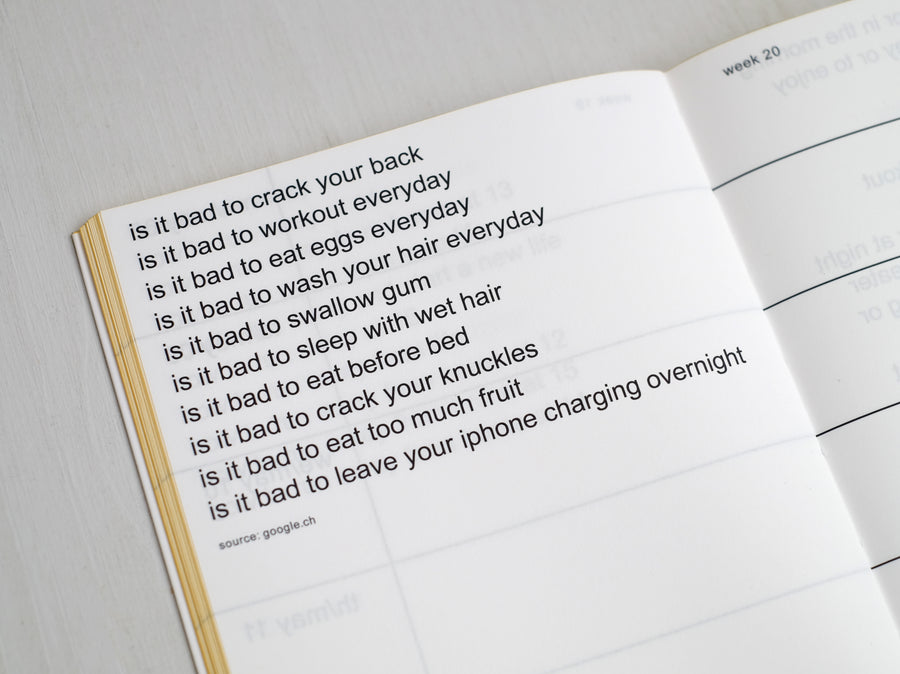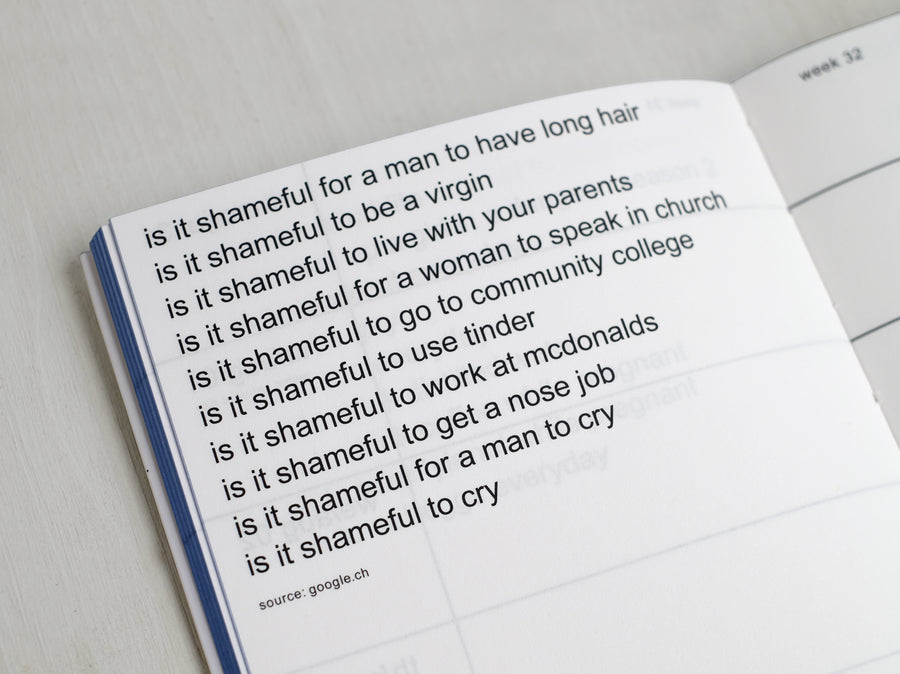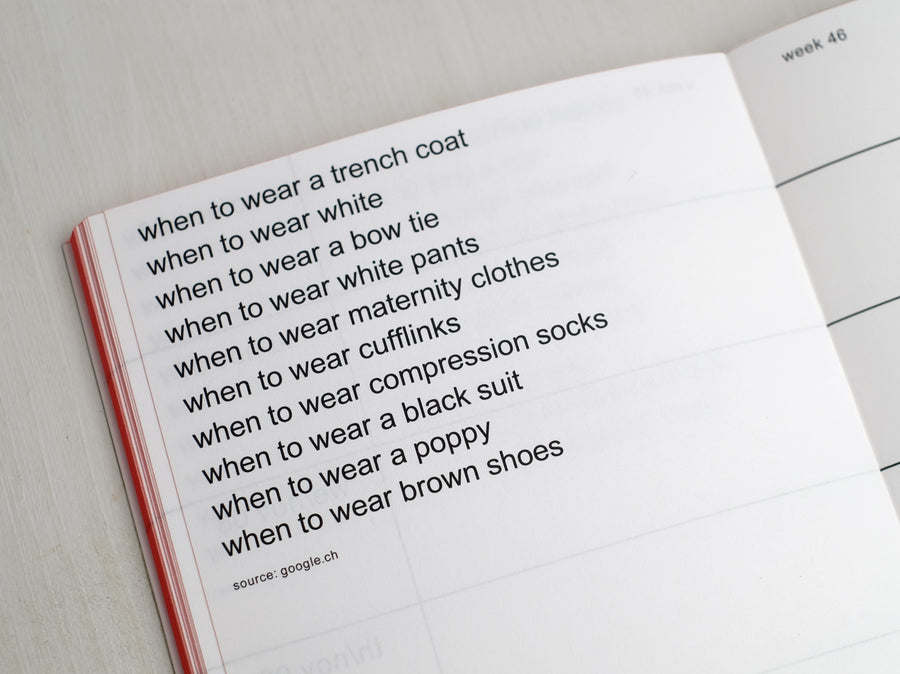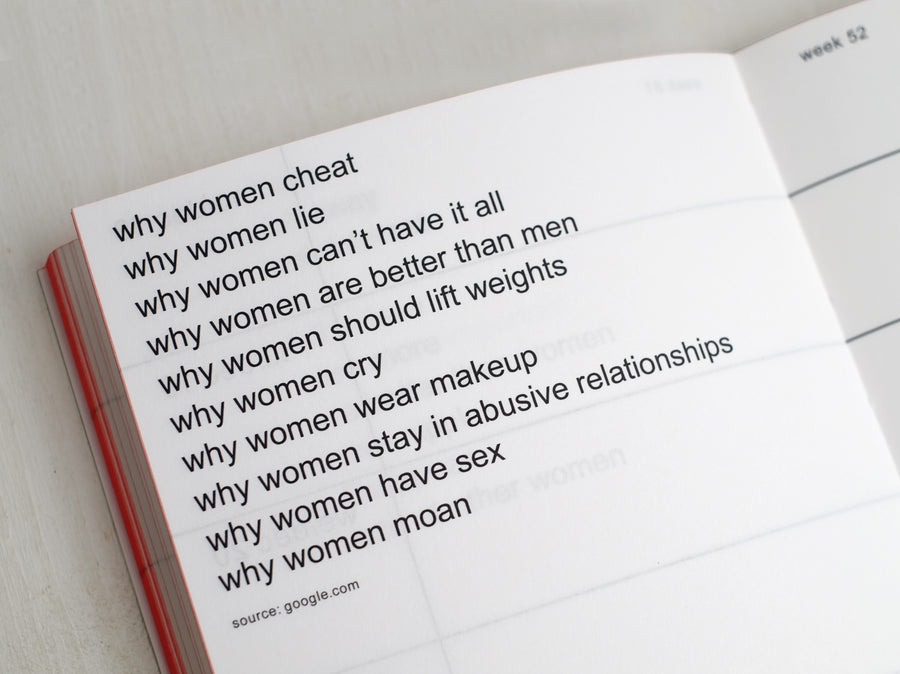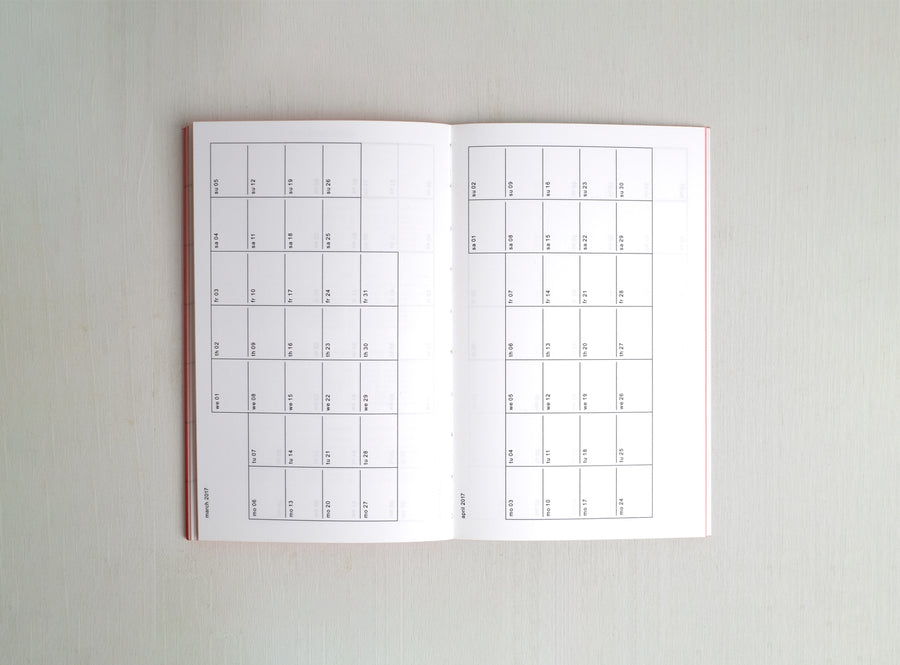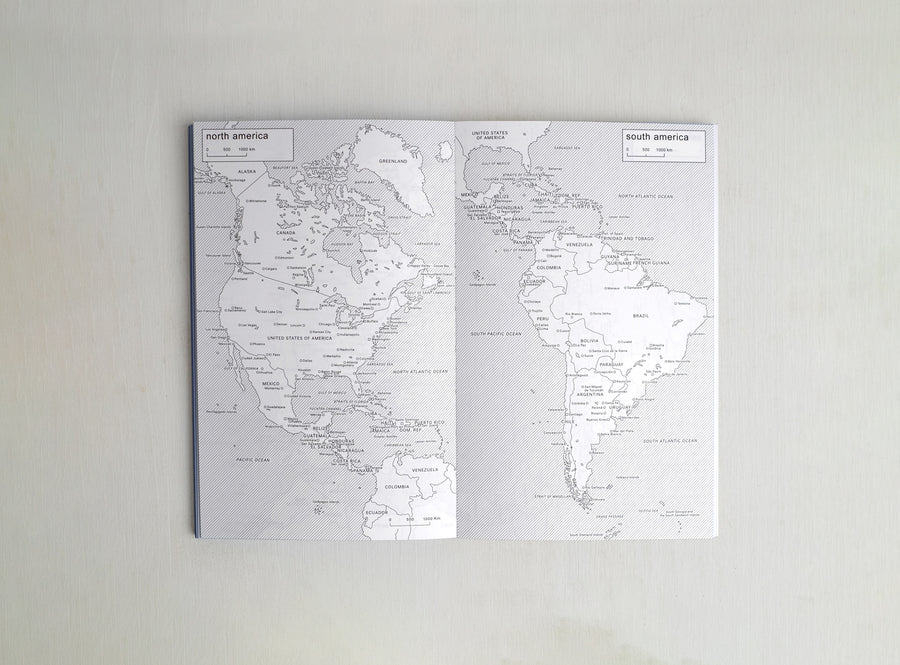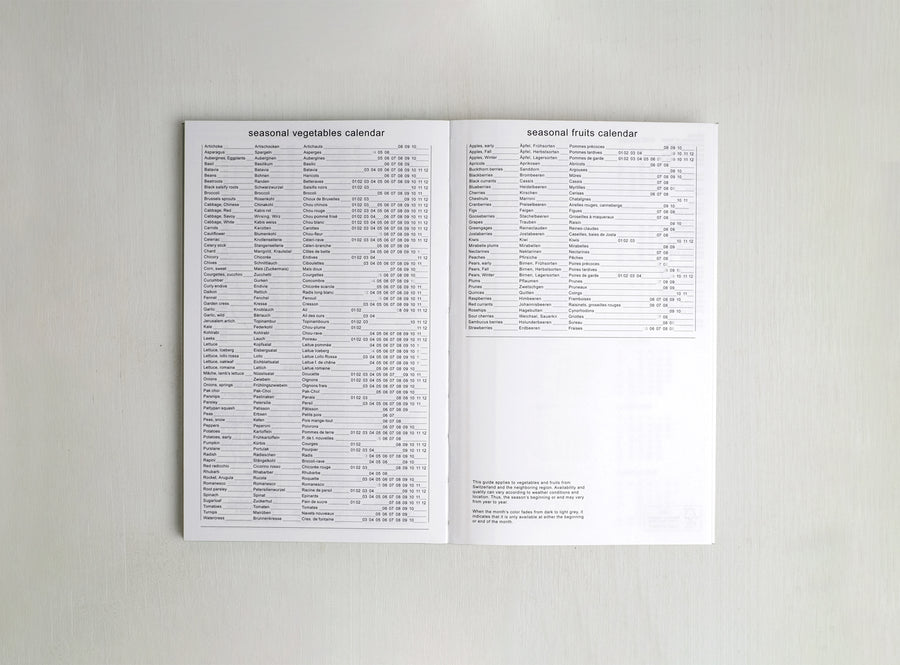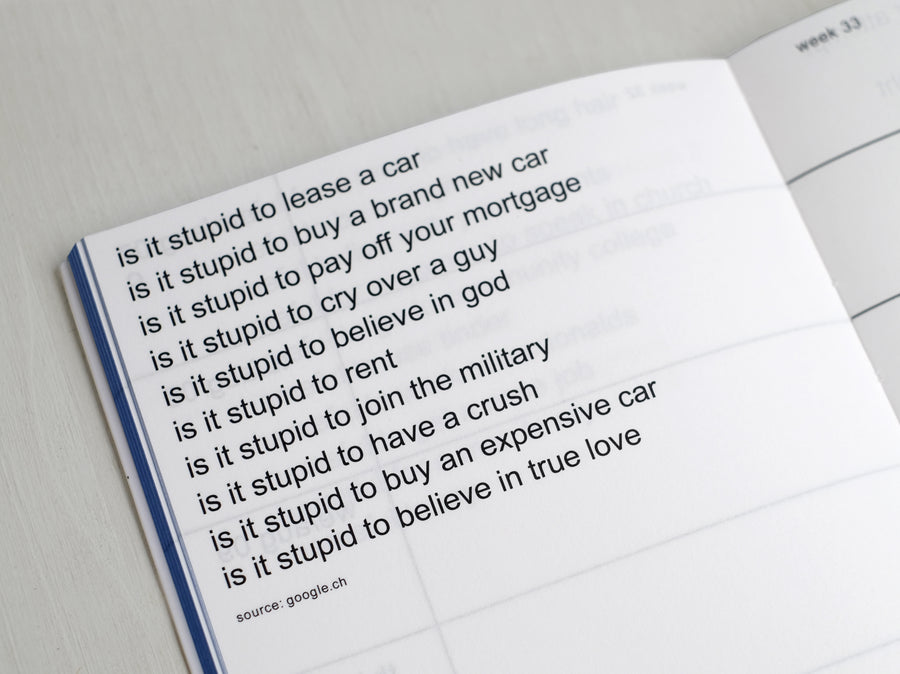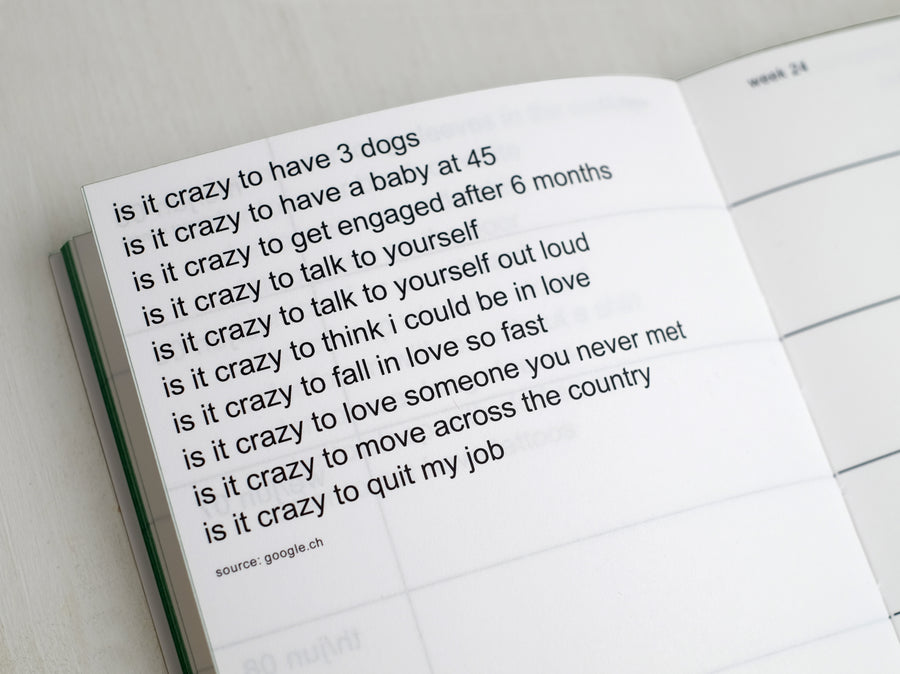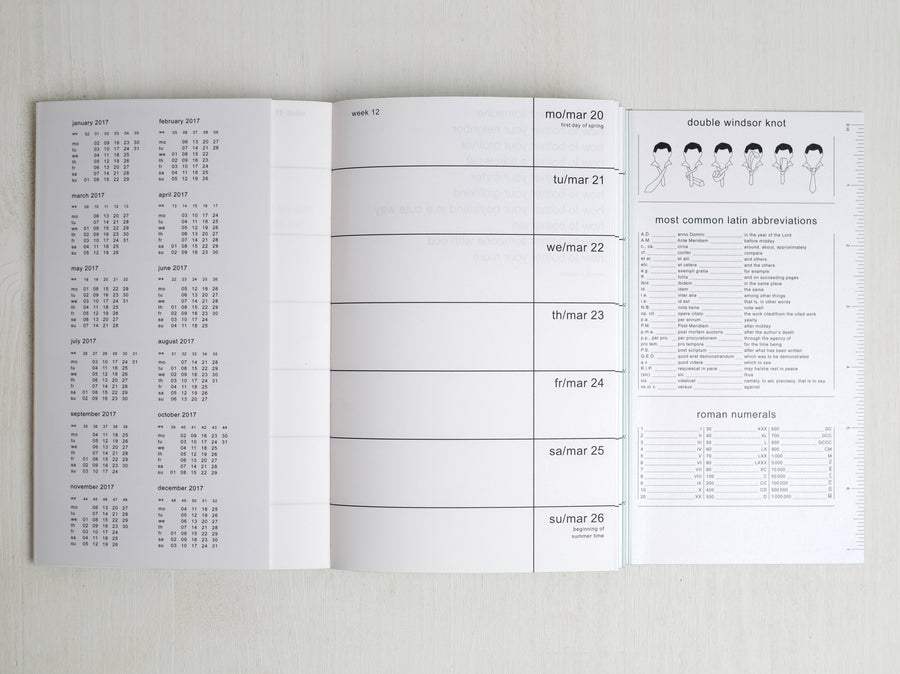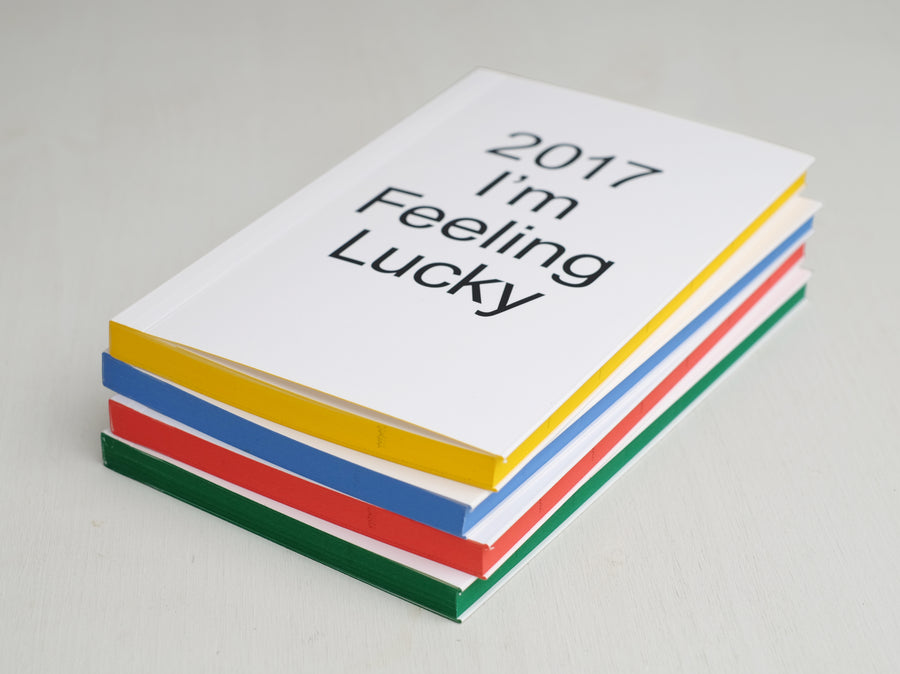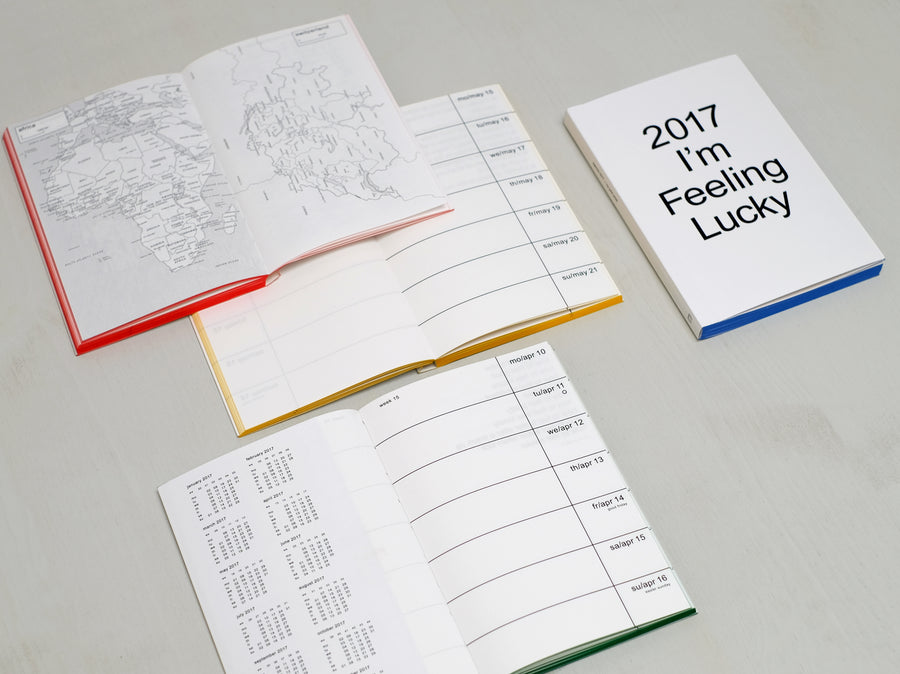 2017 Planner
I'm Feeling Lucky
THIS IS AGENDA #10! To celebrate this special occasion, a particularly colourful and funny new edition has been released for 2017.

For each week of 2017, this personal organiser will reveal a collection of some of the most frequent searches made using the world's most popular search engine. Often silly or surprising, these searches offer insight into other people's lives, reflecting the concerns of our society.

As always, the agenda contains additional pages for your personal notes, as well as lots of useful information, including holidays, world maps, conversion tables and monthly planners, plus a few nice little surprises. It is available in a choice of four Google-themed colour schemes: yellow, green, red and blue.

Limited edition (800), English, 12x19cm, 152 pages, offset print on FSC-certified paper, cover flaps, hardback cover, lies flat when open, coloured borders (200 of each color).